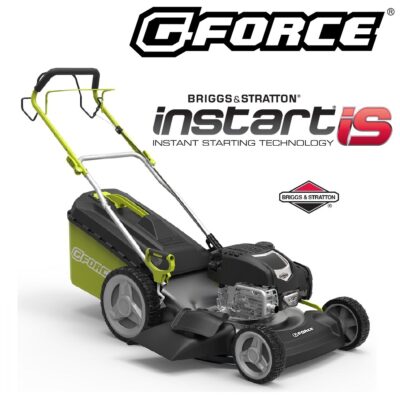 Produkto kodas:
KSXSZ51ABSIS
Variklis: B&S 675iS INSTART
Variklio tūris cc.: 163
Variklio sukimo momentas Nm*: 9.83
Pjovimo plotis cm.: 51
Korpusas: Plieninis
Surinktuvo talpa l.: 60
Surinktuvo tipas: AERO
Varantieji ratai: Galiniai
Galinių ratų dydis mm.: 300
Prekinių ratų dydis mm.: 200
Savaeigė: TAIP
Centrinis reguliavimas: TAIP
Ratai su guoliais: TAIP
Žolės surinkimas: TAIP
Žolės išmetimas į šoną: TAIP
Mulčiavimas: TAIP
Gamintojas: Merotec GmbH, Voketija
Produkto kodas:
KSXSZ51ABSIS
MEROTEC GmbH
Kategorija: Vejapjovės.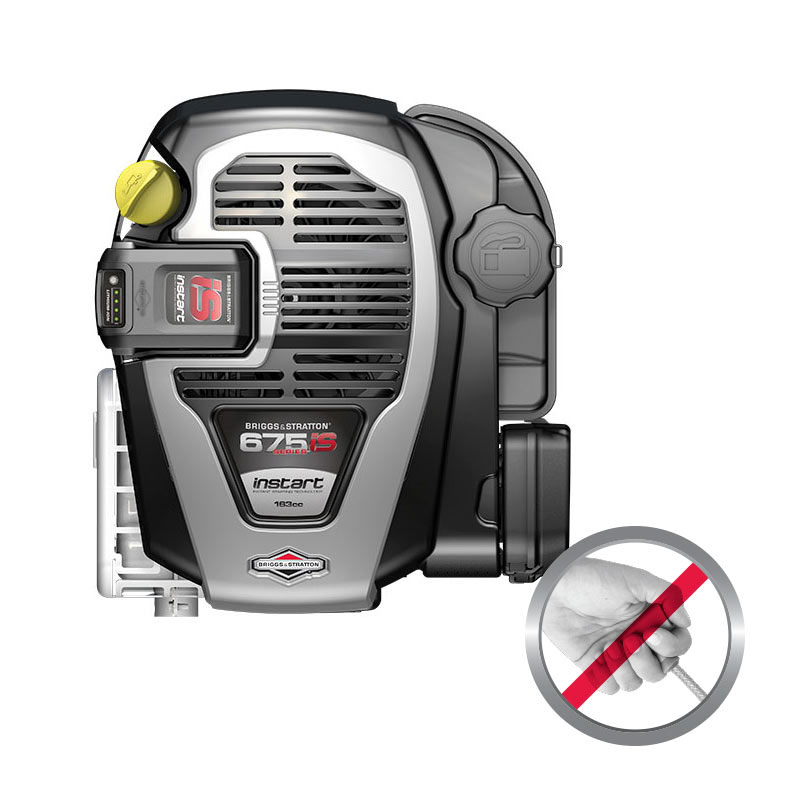 – Easy Starting – Push button electric starting. No more need to pull the rope.
– Lithium-Ion Battery – Lasts up to 3x longer than lead acid batteries.
– Rapid Charging – Charges fully in one hour, delivering more than 50 starts. 10 minutes charge time provides more     than 10 starts.
– Powerful Performance Petrol powered engine delivers the ability to cut through thick grass.
---

Warning: Cannot modify header information - headers already sent by (output started at /www/v-s2/naujas.v-s.lt/wp-content/plugins/sitepress-multilingual-cms/inc/language-switcher.php:1038) in /www/v-s2/naujas.v-s.lt/wp-content/plugins/Theme-changer/themechanger.php on line 28

Warning: Cannot modify header information - headers already sent by (output started at /www/v-s2/naujas.v-s.lt/wp-content/plugins/sitepress-multilingual-cms/inc/language-switcher.php:1038) in /www/v-s2/naujas.v-s.lt/wp-content/plugins/Theme-changer/themechanger.php on line 28

Warning: Cannot modify header information - headers already sent by (output started at /www/v-s2/naujas.v-s.lt/wp-content/plugins/sitepress-multilingual-cms/inc/language-switcher.php:1038) in /www/v-s2/naujas.v-s.lt/wp-content/plugins/Theme-changer/themechanger.php on line 28

Warning: Cannot modify header information - headers already sent by (output started at /www/v-s2/naujas.v-s.lt/wp-content/plugins/sitepress-multilingual-cms/inc/language-switcher.php:1038) in /www/v-s2/naujas.v-s.lt/wp-content/plugins/Theme-changer/themechanger.php on line 28

Warning: Cannot modify header information - headers already sent by (output started at /www/v-s2/naujas.v-s.lt/wp-content/plugins/sitepress-multilingual-cms/inc/language-switcher.php:1038) in /www/v-s2/naujas.v-s.lt/wp-content/plugins/Theme-changer/themechanger.php on line 28

Warning: Cannot modify header information - headers already sent by (output started at /www/v-s2/naujas.v-s.lt/wp-content/plugins/sitepress-multilingual-cms/inc/language-switcher.php:1038) in /www/v-s2/naujas.v-s.lt/wp-content/plugins/Theme-changer/themechanger.php on line 28

Panašūs produktai
B&S 450 SERIES, 46 cm.,
Savaeigė, 2in1

Gamintojas: MASPORT

Peržiūrėti

Variklis: G-Force 159cc, 46 cm, Stumiamą, 4in1

Gamintojas: MEROTEC GmbH

Peržiūrėti

Variklis: G-Force 159cc, 46 cm, Savaeigė, 4in1

Gamintojas: MEROTEC GmbH

Peržiūrėti